Wombat ThreatSim® Phishing Simulations are an excellent addition to any security awareness training program, particularly those focused on fighting phishing attacks. Wombat ThreatSim Phishing Simulations serivce has SaaS-based interface which makes it easy to deliver simulated phishing emails and customizable Teachable Moments, which display targeted "just-in-time teaching" messages to individuals who fall for a phishing test.ThreatSim's customizable email templates address three key testing factors: attachments, embedded links, and requests for personal data. Based on Wombat site, no one else in the industry can offer multiple templates in one campaign, random scheduling of emails to spread out delivery, along with Auto-Enrollment into targeted training if an employee falls for an attack.
This post is a quick step by step guide how to create a basic Phishing Campaign hosted from Wombat ThreatSim platform.
Log into Wombat Security Education Platform and Click ThreatSim -> Phishing Campaigns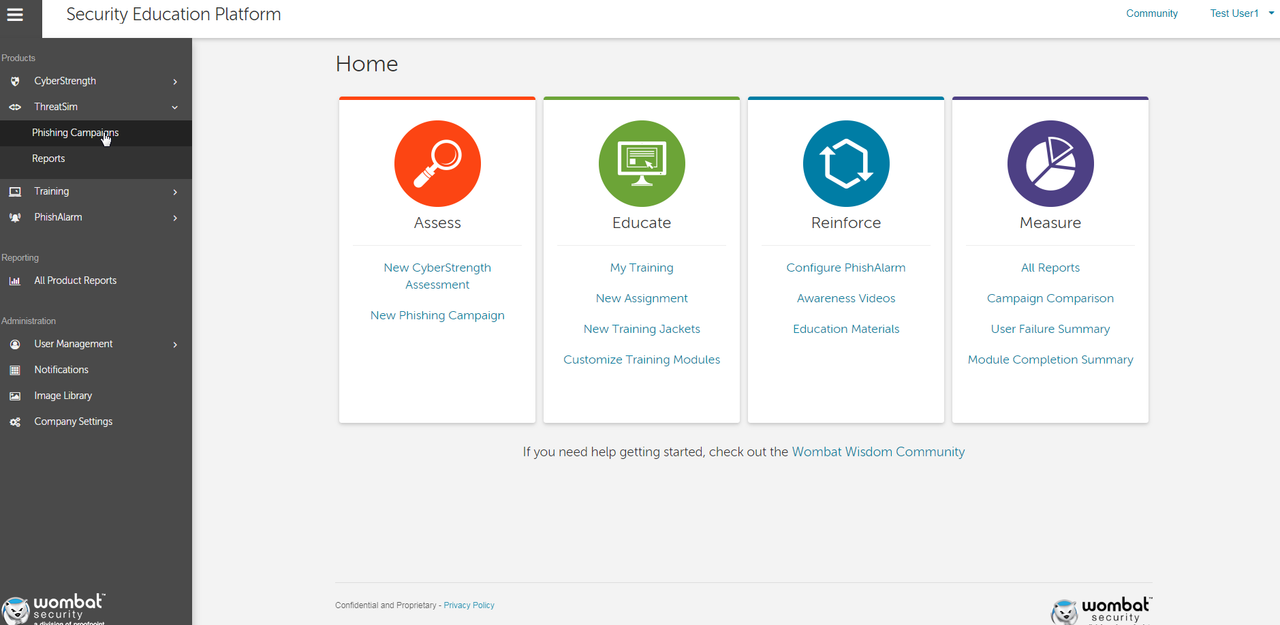 Wombat ThreatSim Main Interface
There are three phishing campaigns have been launched before and showing on the main ThreatSim page.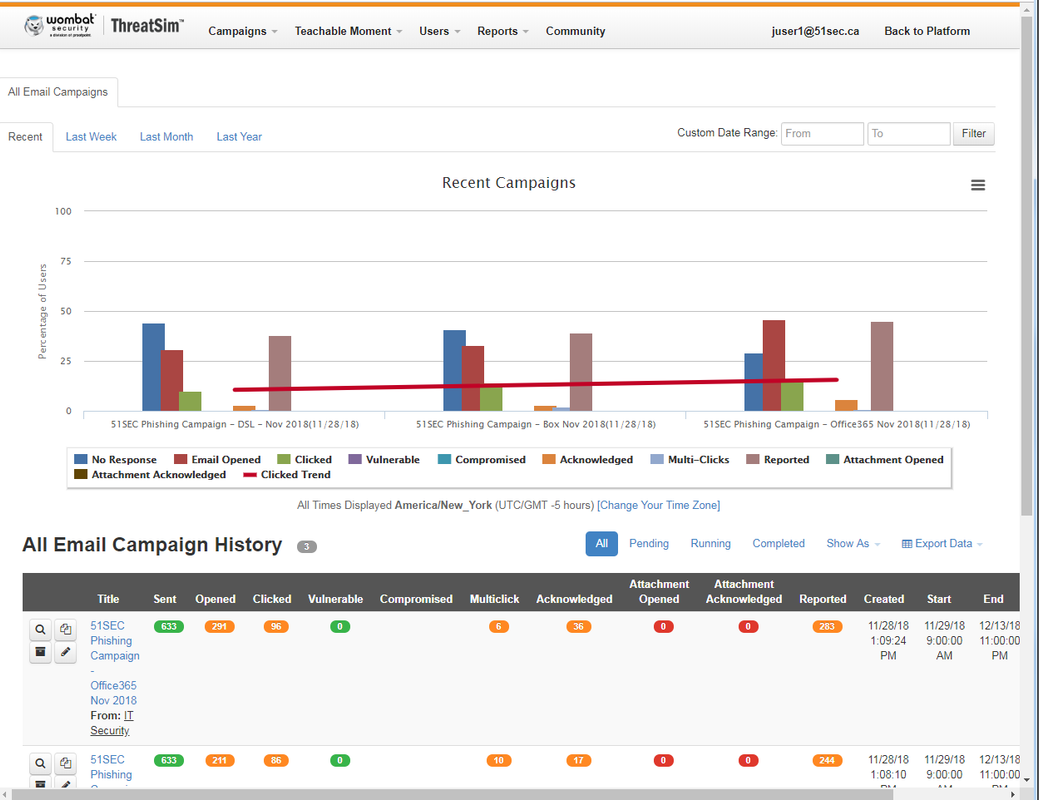 Create a new campaign
Click Campaigns -> New Campaign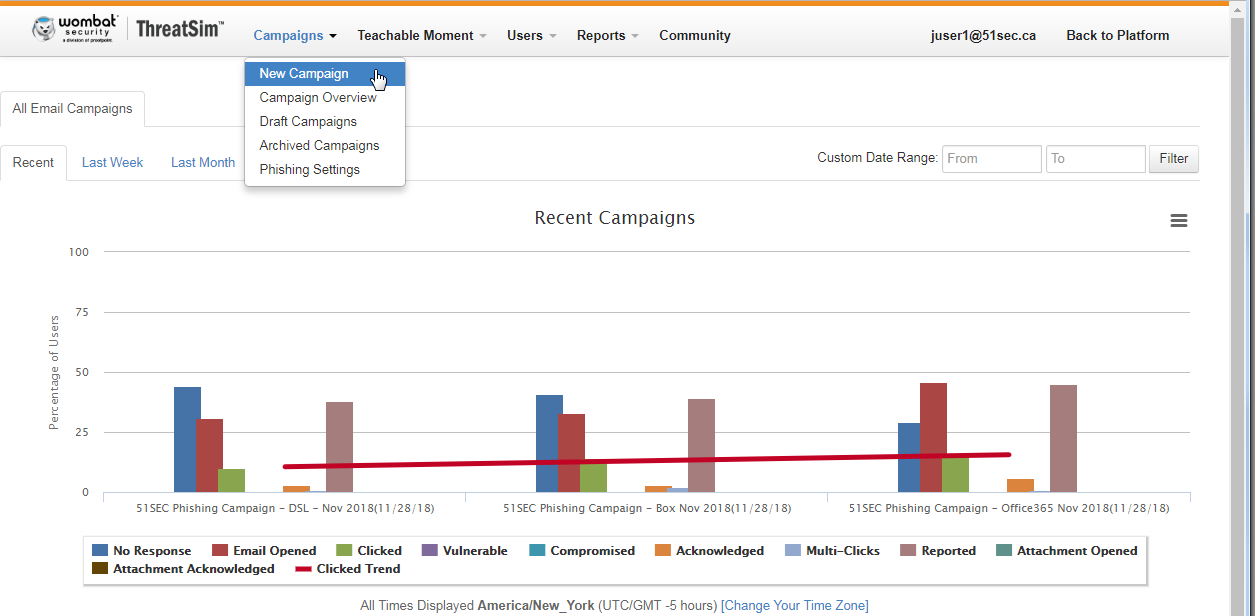 Choose Campaign Type
Choose one of four types Campaign you want to run. This time, we will choose Drive-by phishing campaign. Here are four types campaign we can choose from:
Drive-by phishing campaign
Data Entry phishing campaign
Classic Attachment phishing campaign
Attachment phishing campaign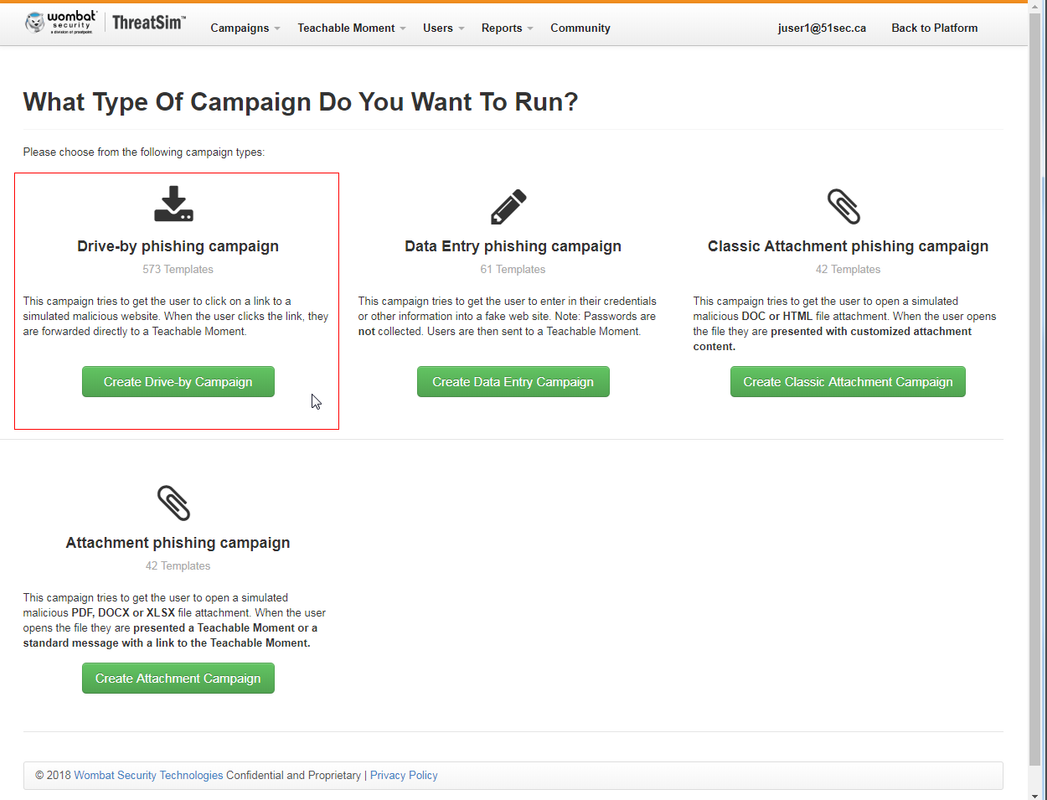 Enter new drive information for this campaign: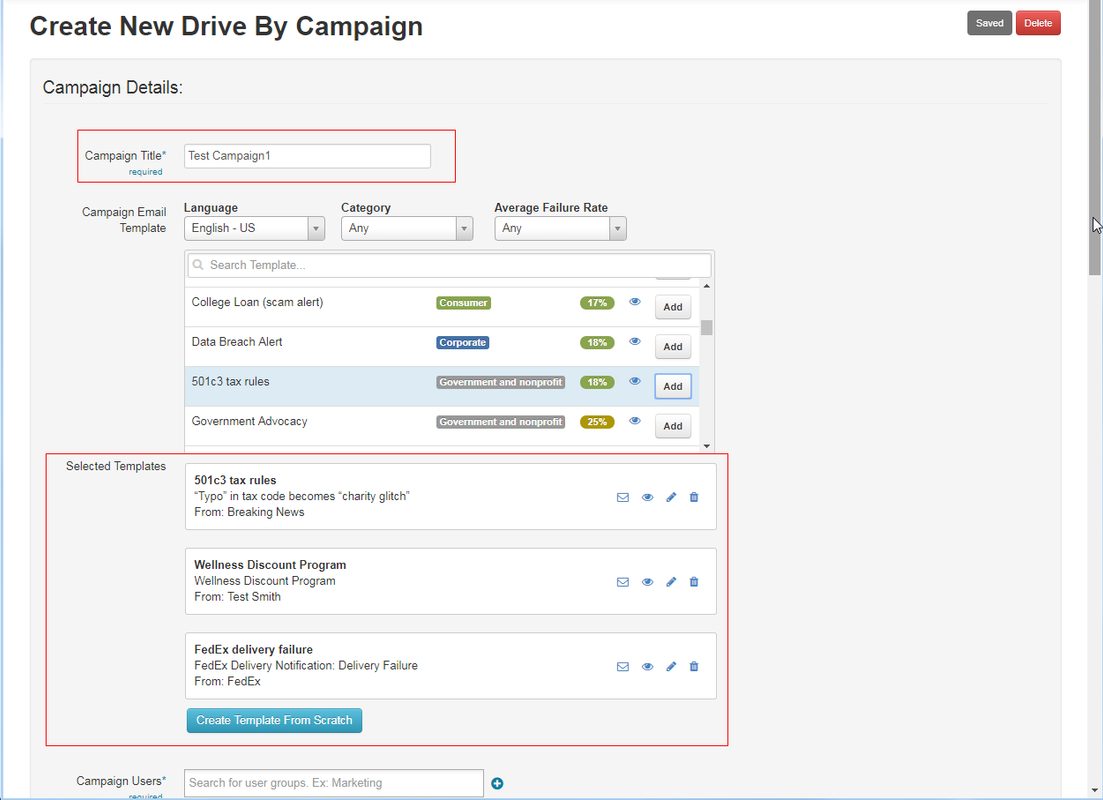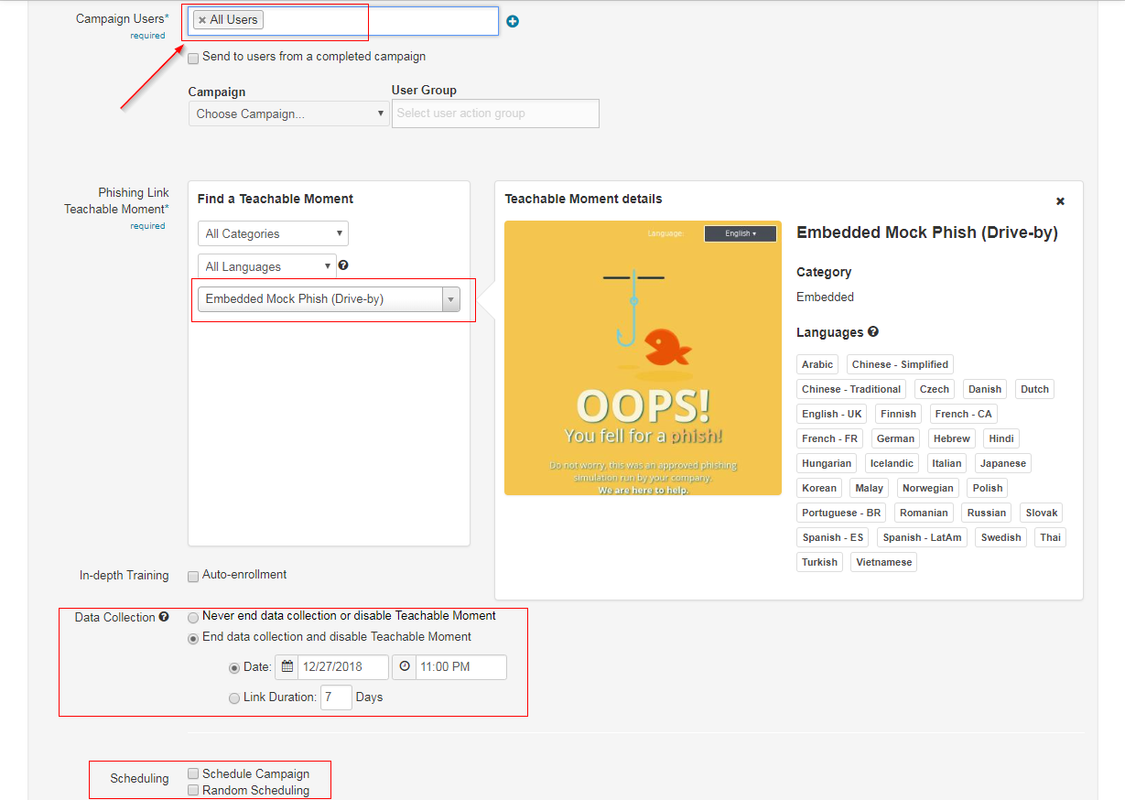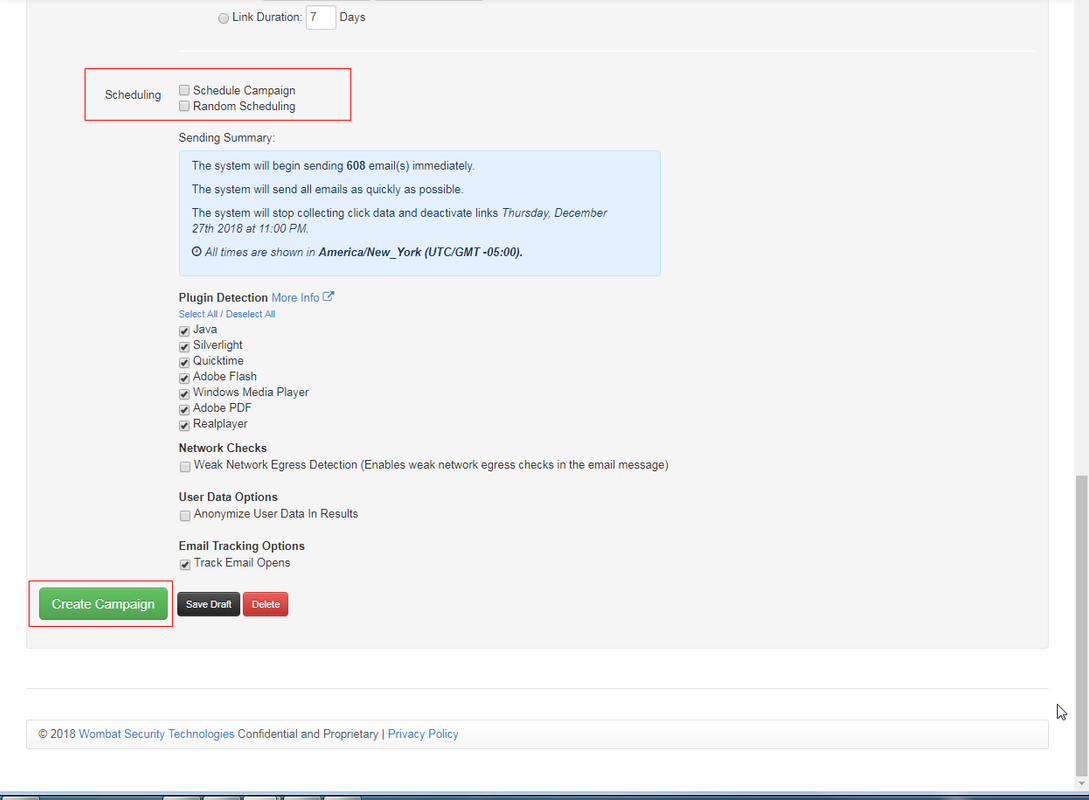 Reports: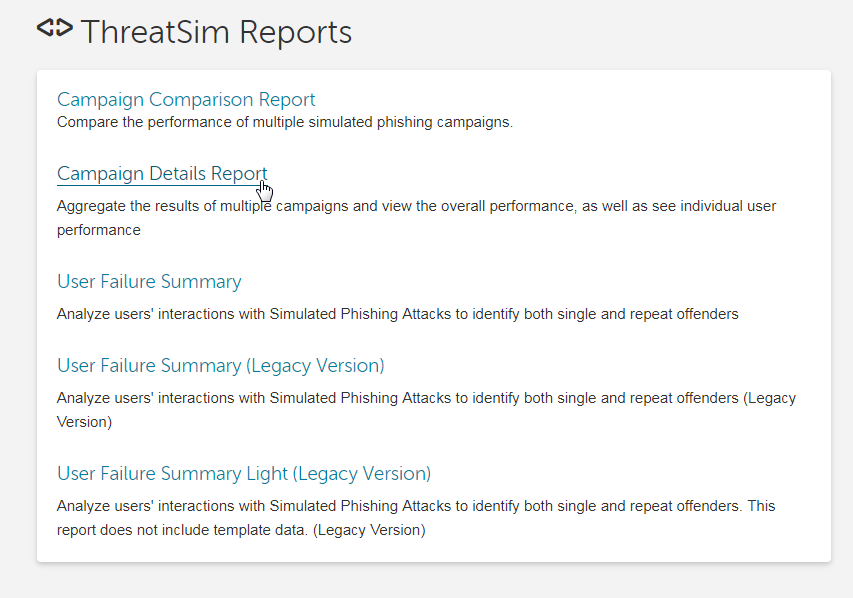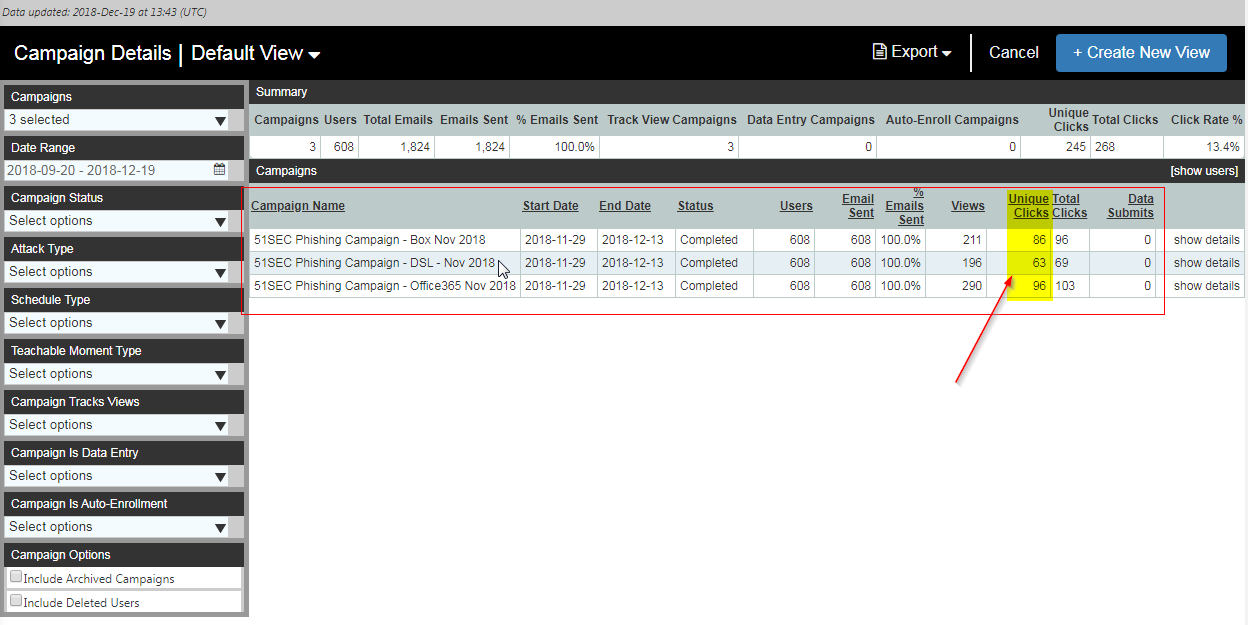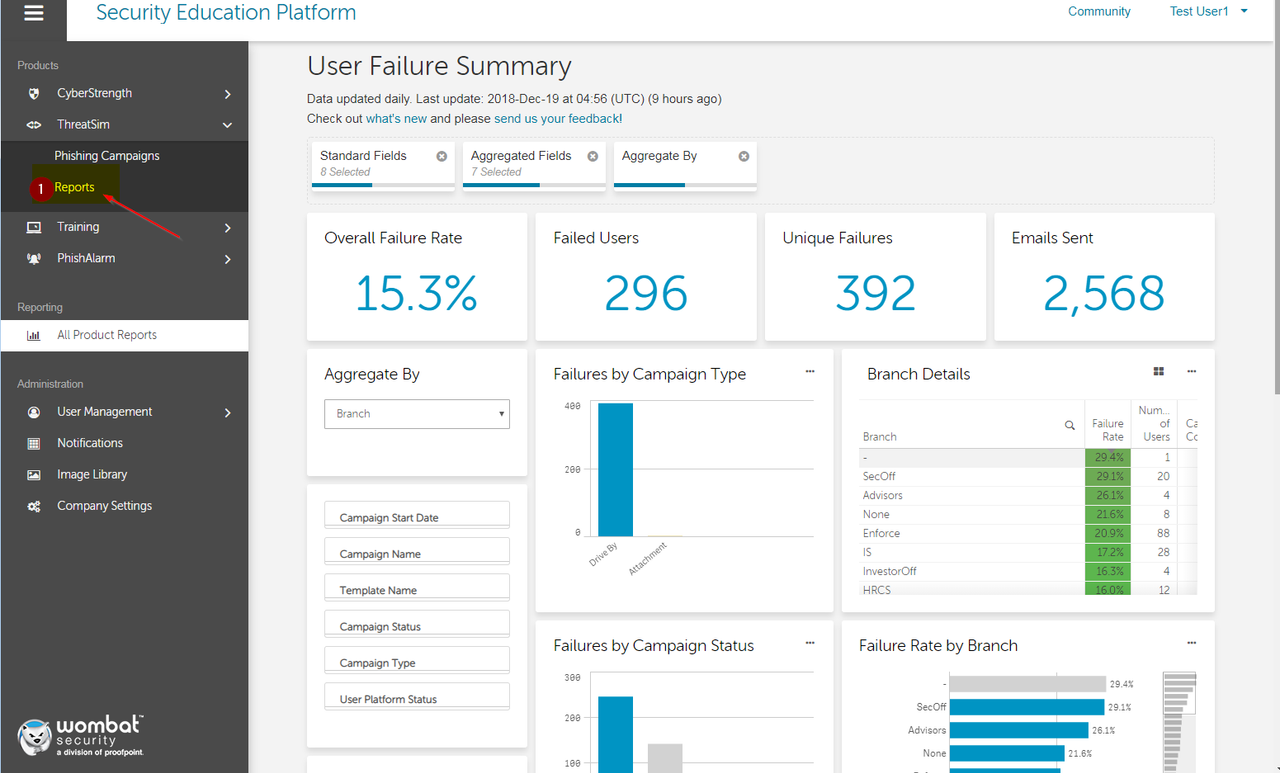 Wombat Related YouTube Videos:
Wombat Security Awareness Education Cloud Platform Web Gui Overview
Create a Phishing Campaign in Wombat Security Education Platform
Wombat Security Training Recording – Protect Against Ransomware and URL Training
Proofpoint Wombat Training Modules – URL Training and Protecting from Ransomware