This post summarizes some basic installation steps and configuration notes. 
Installation
Licensing and AD integration
Syslog Integration
Email Integration
IIS Crypto
Backup & Restore
Upgrade
Installation
Licensing and AD Integration
Install License and Integrate with AD:
Remove domain configuration:
Syslog Integration
Email Integration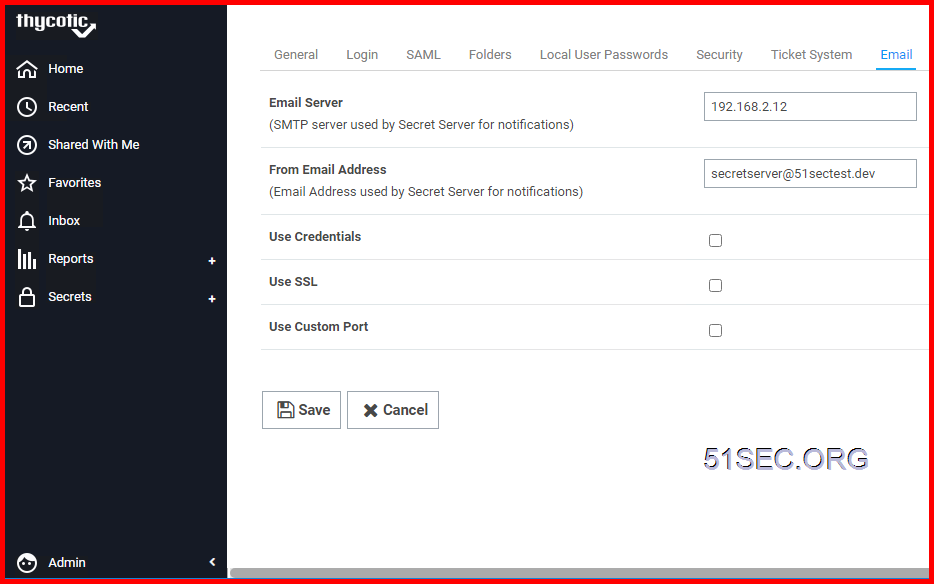 IIS Crypto
IIS Crypto is a free tool that gives administrators the ability to enable or disable protocols, ciphers, hashes and key exchange algorithms on Windows Server 2008, 2012, 2016 and 2019. It also lets you reorder SSL/TLS cipher suites offered by IIS, change advanced settings, implement Best Practices with a single click, create custom templates and test your website.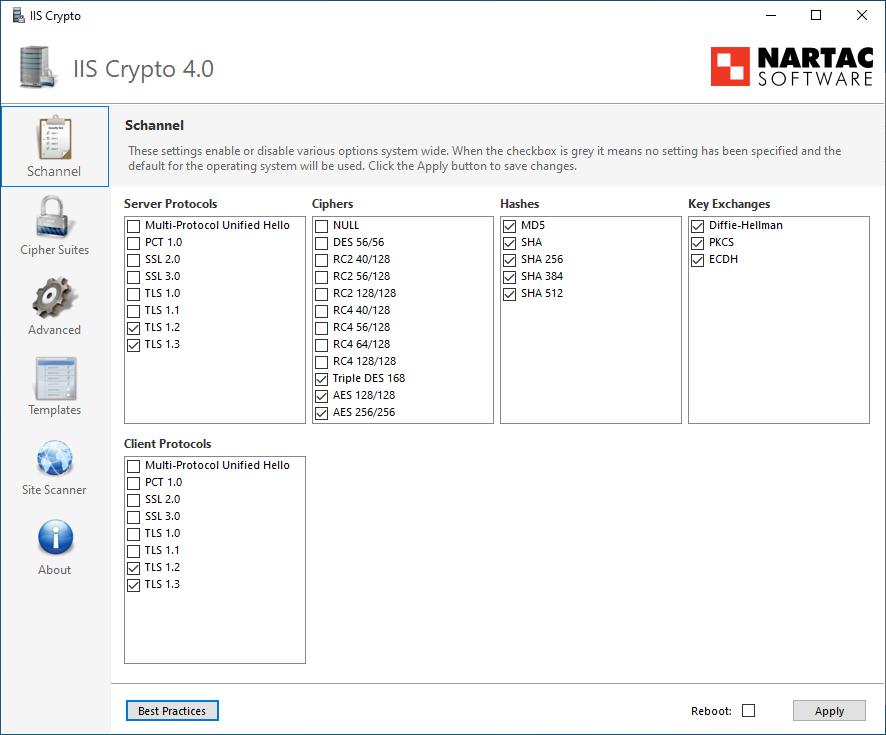 Backup & Restore
1 Backup – Admin -> See All ->  Backup Configuration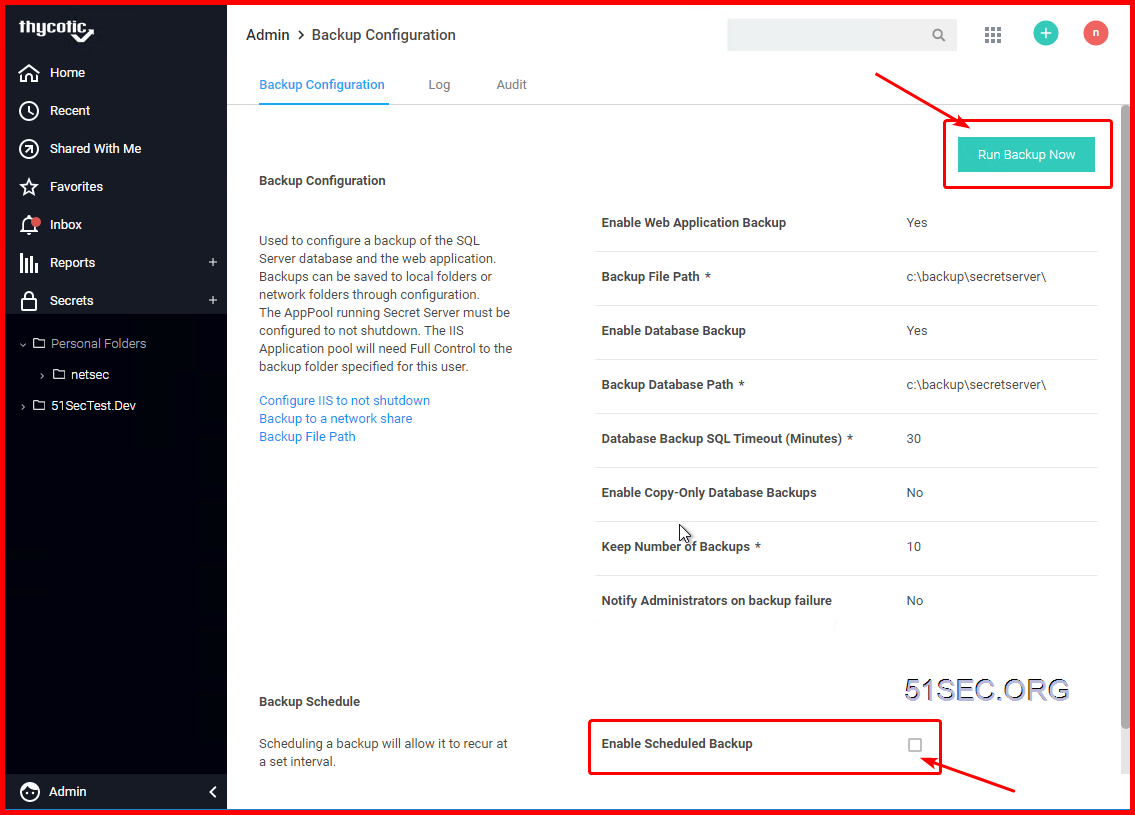 2 Important Files for Manual Backup
Database Folder
encryption.config – best practice is to put it into HSM
database.config – Encrypted
Database and app should have to be in same version , else you will get a notification
 3 Restore
Upgrade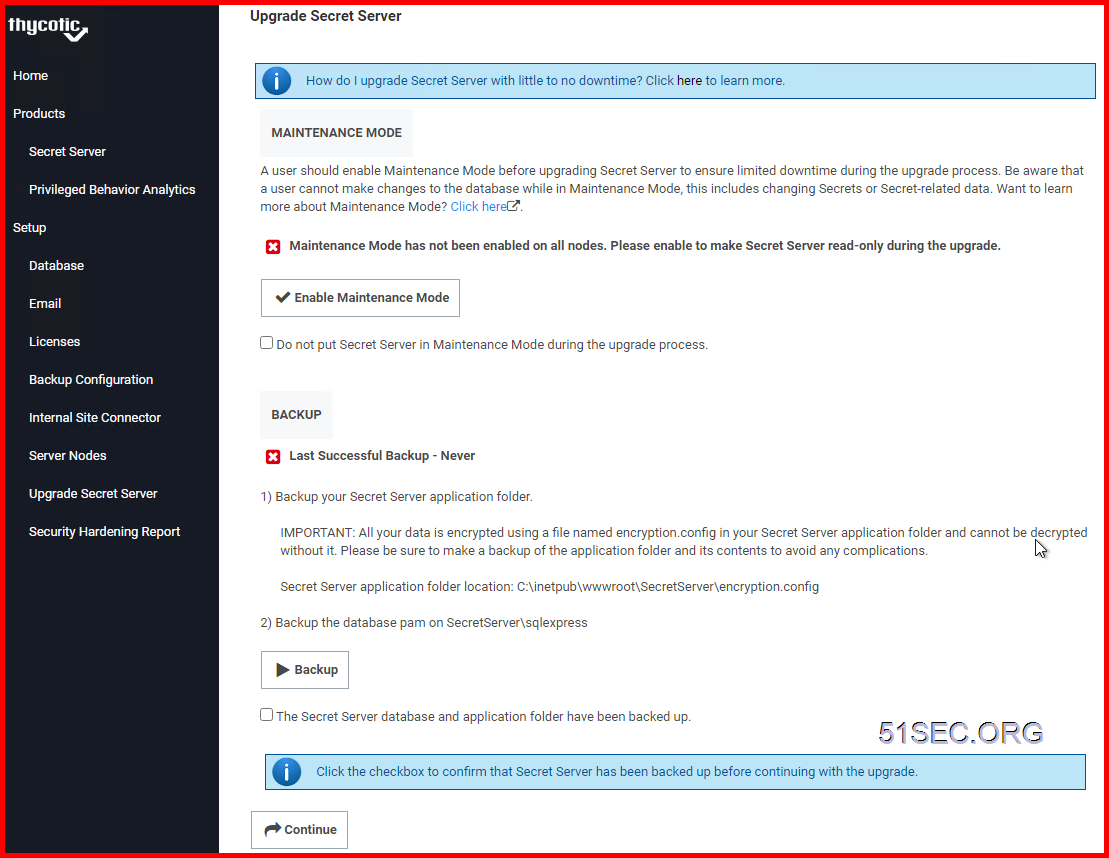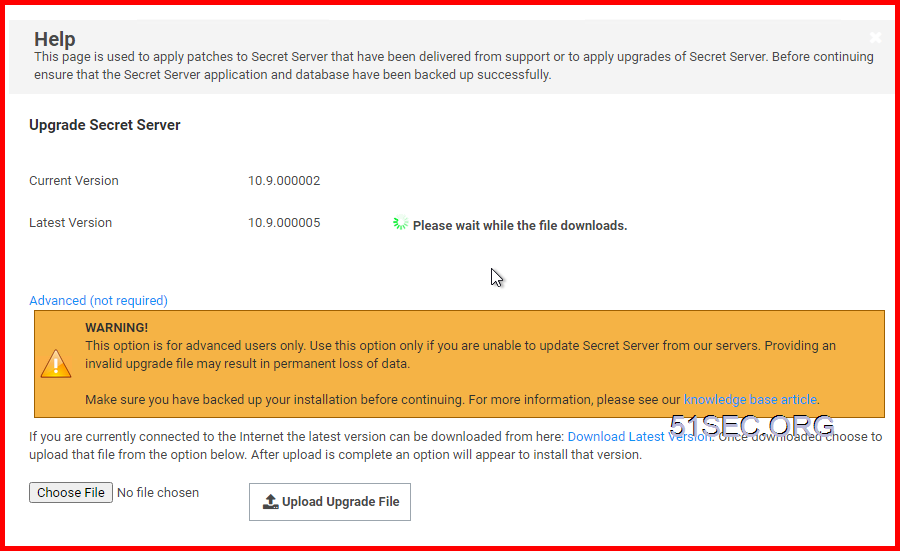 YouTube Video for Upgrading Thycotic Secret Server.