If you have your own domain, either purchased from domain registrar or applied it from some free domain service provider, you can add domain into Office 365 account to get you own domain's O365 service. 
Here are two posts for free domain service provider EU.ORG and PP.UA
Get Free Microsoft 365 Subscription
You can have a free Microsoft 365 Developer subscription from this link:
https://developer.microsoft.com/en-us/microsoft-365/dev-program
Get a free Microsoft 365 E5 developer subscription​ to be your own administrator and prototype apps and solutions on your sandbox subscription.
Includes 25 user licenses for development purposes
Access core Microsoft 365 workloads and capabilities (Windows not included), including:
All Office 365 apps including SharePoint, OneDrive, Outlook/Exchange, Teams, Planner, Word, Excel, PowerPoint, and more
Office 365 Advanced Threat Protection
Advanced analytics with Power BI
Enterprise Mobility + Security (EMS) for compliance and information protection
Azure Active Directory for building advanced identity and access management solutions
You can login into your O365 with your admin account, then select Admin app to start integrating your domain with your account: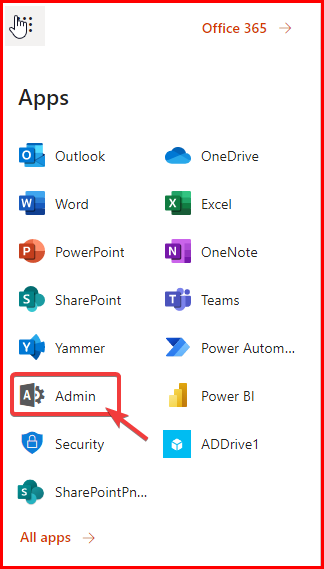 At Microsoft 365 admin center, click Settings -> Domains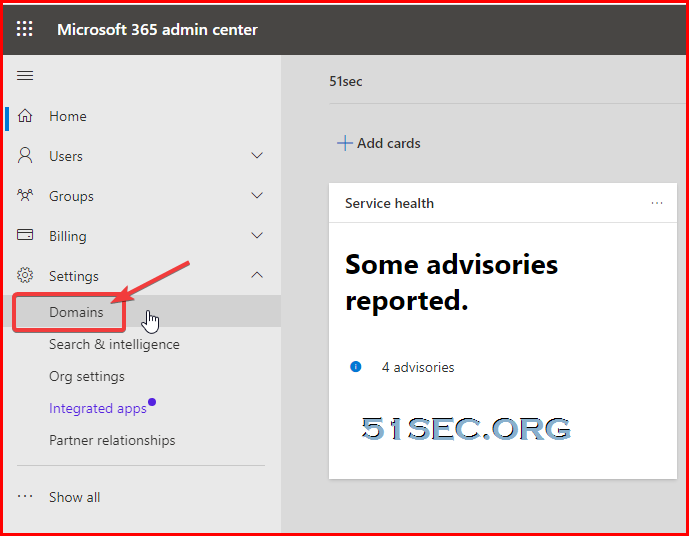 Or, you can start it from Azure Console -> Azure Active Directory
You can switch to the tenant you want to assign new domain first, then click Custom domain name for this tenant.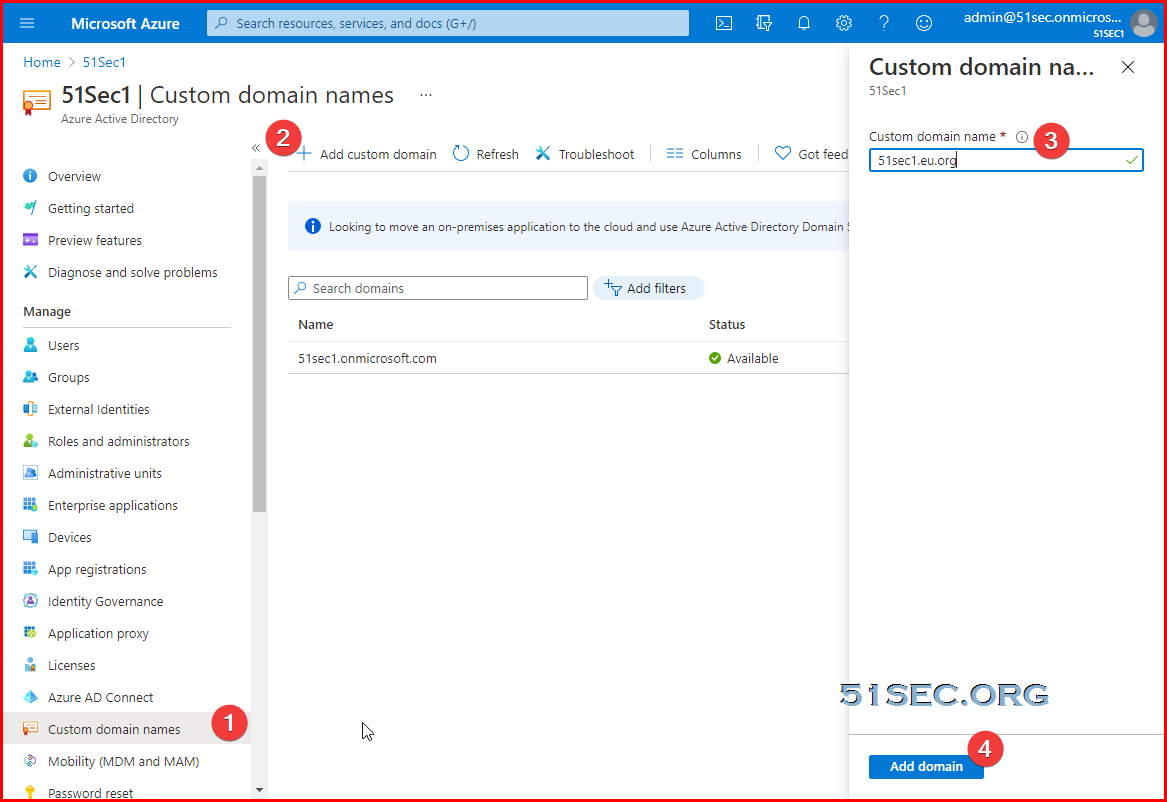 You will need to verify your new domain ownership by adding a txt record into your domain name registrar using following informaiton: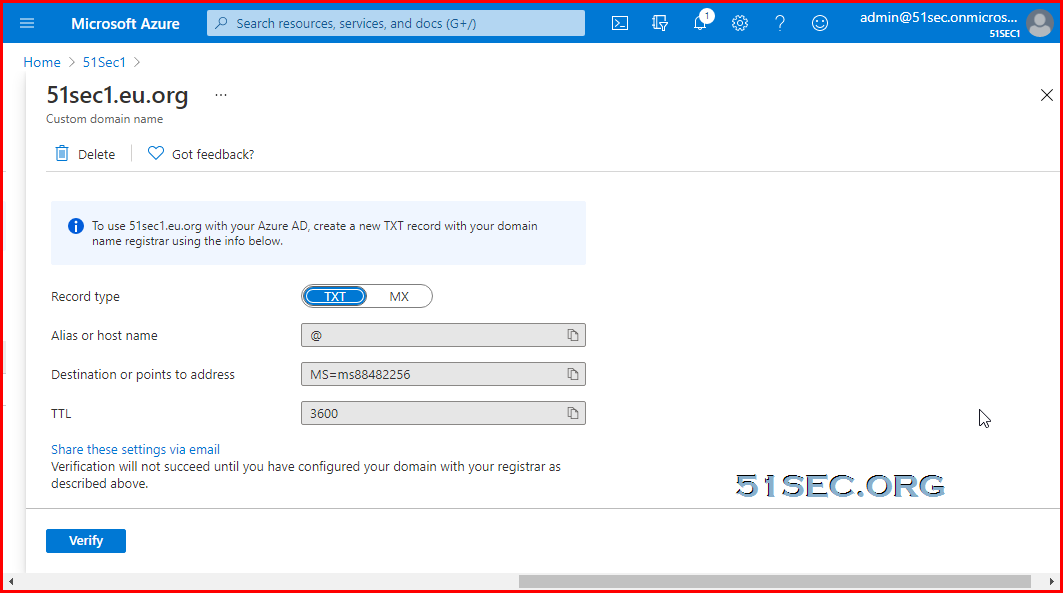 You also can start to add your domain from Domains page.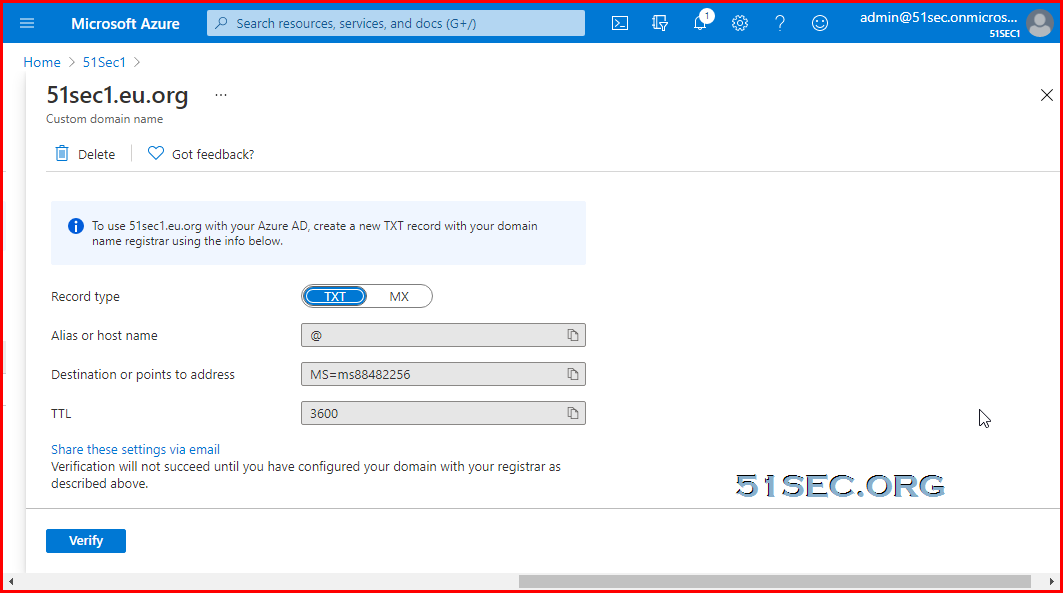 There are three different ways to verify your domain: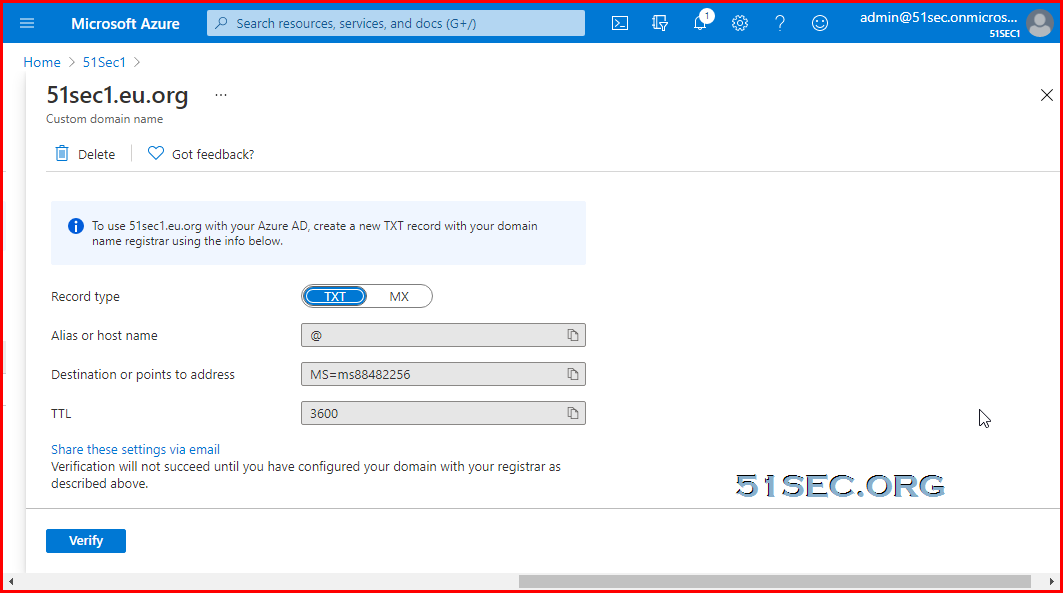 After verified your domain, there are three more dns records will need to be added into your domain name registrar: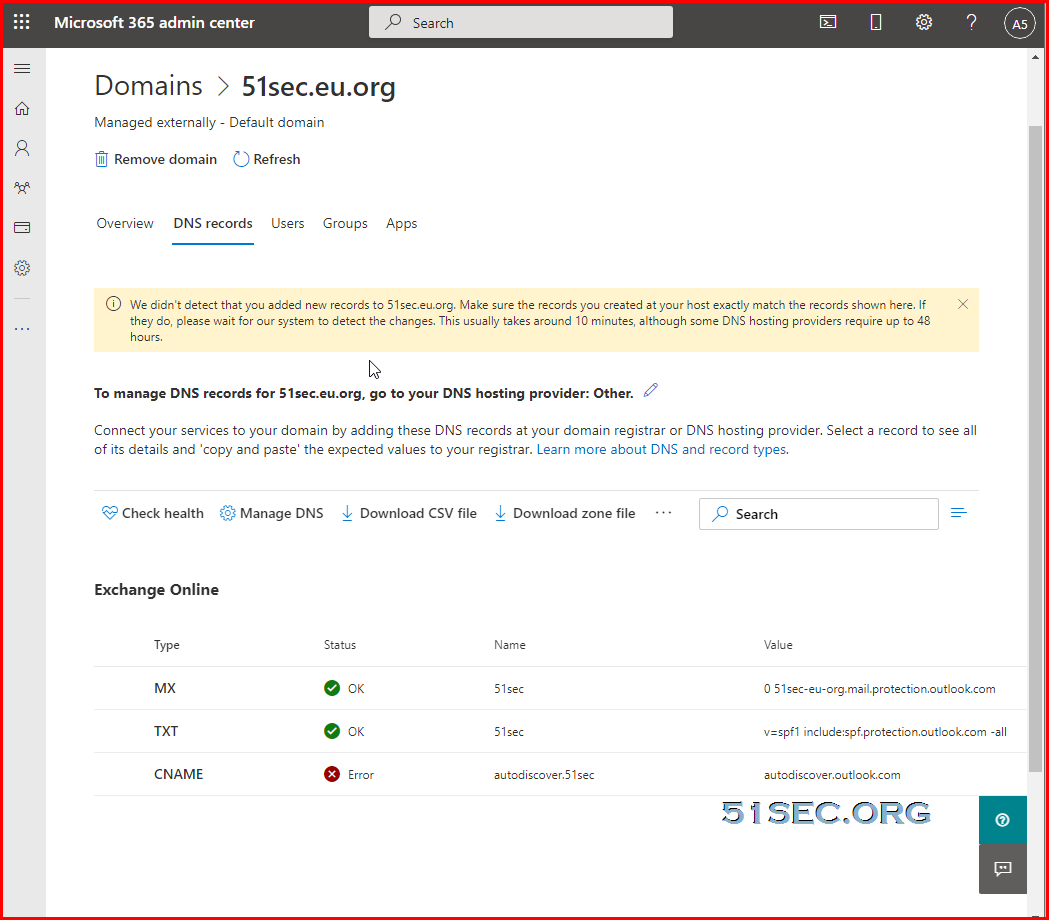 The settings in above screen is mis-leading. 
In Cloudflare, actually, I will have to put following values for those three dns records: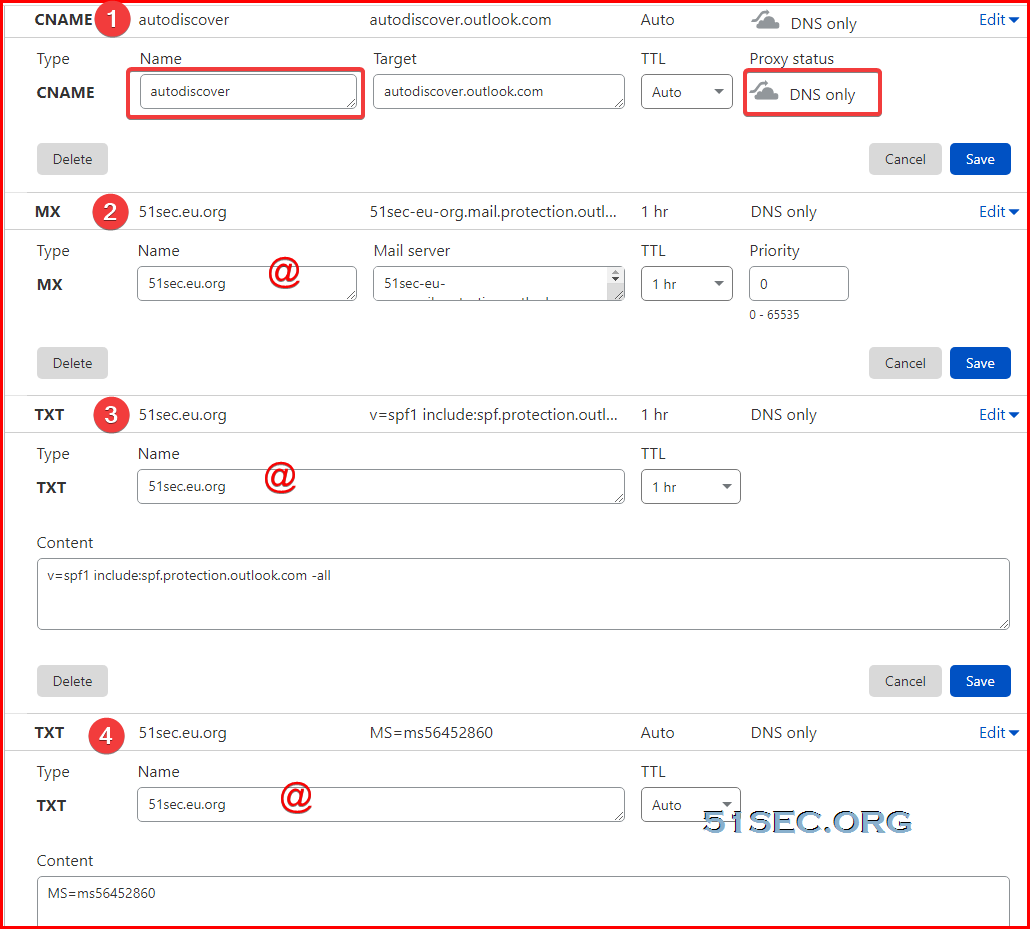 For cname record, you will have to disable proxy, and use dns only for proxy status. After disabled proxy for your cname record, you should get all green for your dns health status.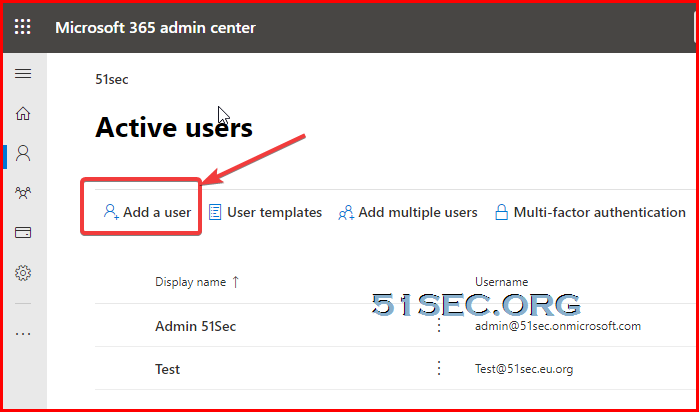 from Blogger http://blog.51sec.org/2021/04/add-your-own-domain-into-free-microsoft.html