What is Connection Manager
Launch ad-hoc connections to manage sessions with remote resources
Supports RDP and SSH protocols
Makes the management of multiple active sessions is easy
Use as a stand-alone product or in conjunction with a Secret Server
Connection Manager Comparism : Thycotic vs CyberArk vs BeyondTrust vs Centrify vs Devolutions
Desktop Client Application on Windows,  Apple OS X
8GB RAM
Download from: https://ift.tt/3jGJaXo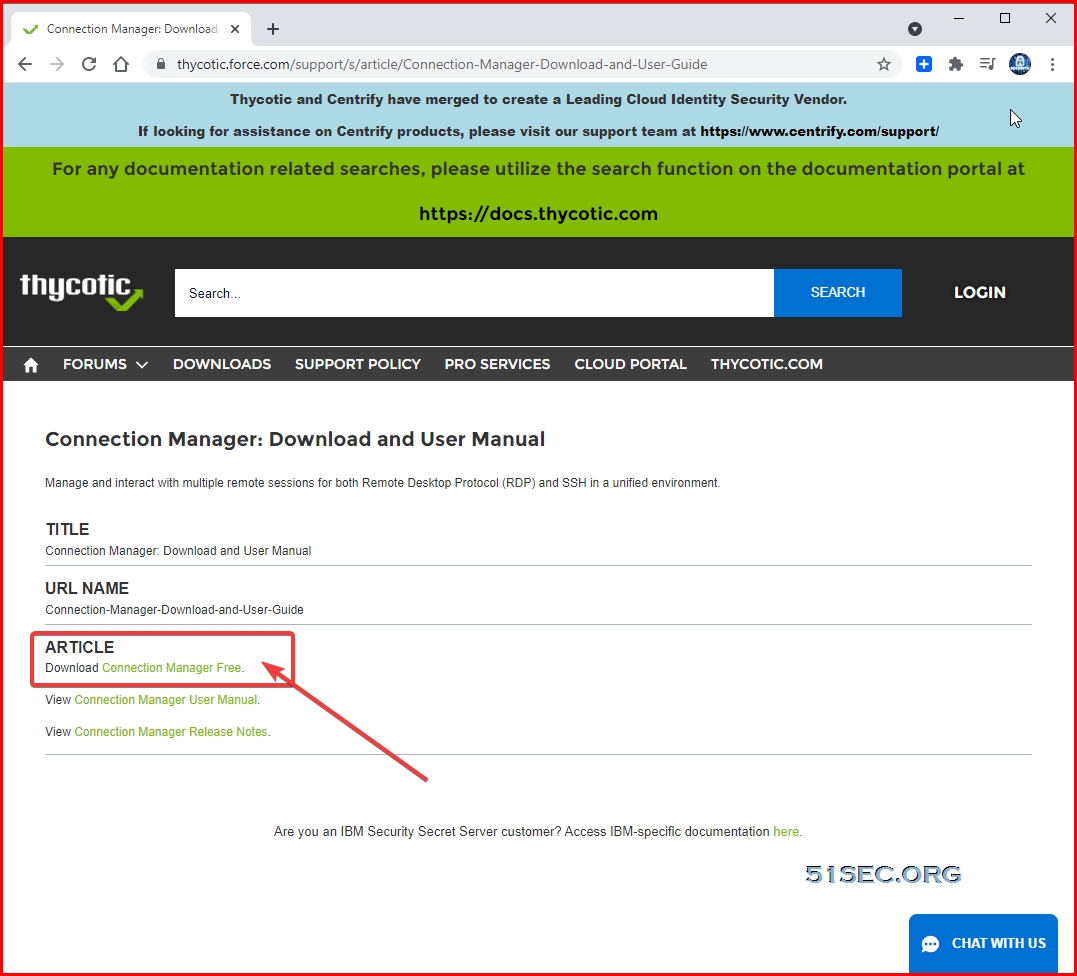 Or download it from Connection manager document installation guide:
https://ift.tt/3ht8yNx
Installation Overview
Installation Files are in Thycotic's Support Portal
Installation steps are different for Mac and Windows
The client application does not need to be installed in the same location as Secret
Server but must be able to reach Secret Server.
Connection Manager creates a local encrypted file storage for saving local connections and Secure Server(s) connectivity information
Following steps are copied from Thycotic Document since steps are very straighforward: https://ift.tt/3ht8yNx
Double-click the MSI file to start the install process.

Click Next to continue.

Select the location to install Connection Manager or leave the default location.

Click Next to confirm the location and accessibility for the install.

Click Next again to start the installation. A progress bar will be displayed while the installation is in progress.

Once the install has finished, click Finish.
The install is complete, and the Connection Manager icon will be added to the desktop for easy access.
When the Connection Manager application is launched, users are prompted with an update message if a new release is available. If you would like to update, click Update or choose to be reminded later.
Usage
For how to use Connection Manager, please refer Thycotic document at https://ift.tt/3xdrbvC. Here is a copy for the main topics:
from Blogger http://blog.51sec.org/2021/07/thycotic-secret-server-connection.html