What is Web Password Filler (WPF)?
Help Users log on to their websites by

Finding and entering credentials from secret server.
Add new secrets to secret server
Generating strong passwords
Updating secrets stored in secret server

Enables session recording for web secret sessions. 
Plugs are available for Chrome, Firefox, Opera and Edge (Chromium)
Authenticate to secret server directly from the web extension
Includes support for two factor authentication such as DUO
Web session recording
Chrome: https://ift.tt/3x2Icb5
Firefox:  https://ift.tt/3eUzhlU
Edge: https://ift.tt/3iI3DZJ
Configure
Depends on your secret server is on prem or cloud, your url might be different. 
Usually, you will choose use secret server to login.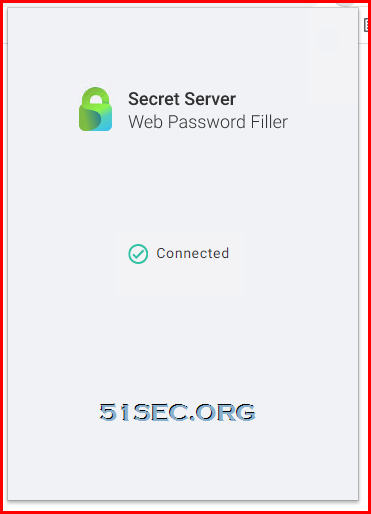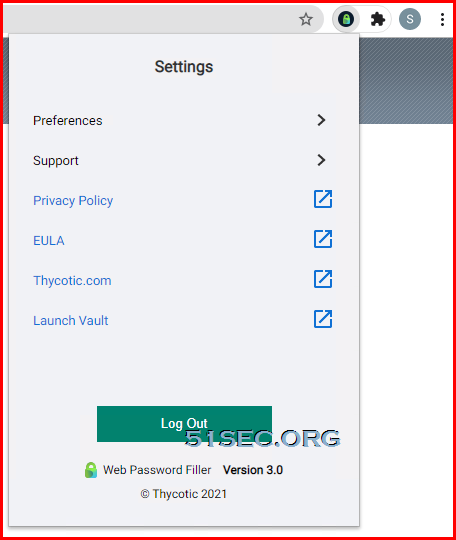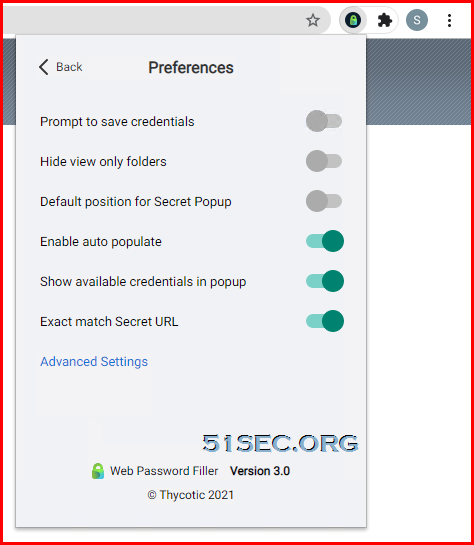 from Blogger http://blog.51sec.org/2021/07/thycotic-web-password-filler-wpf.html