pfSense is an open source routing and firewall software that is based on the FreeBSD distribution. The basic features including: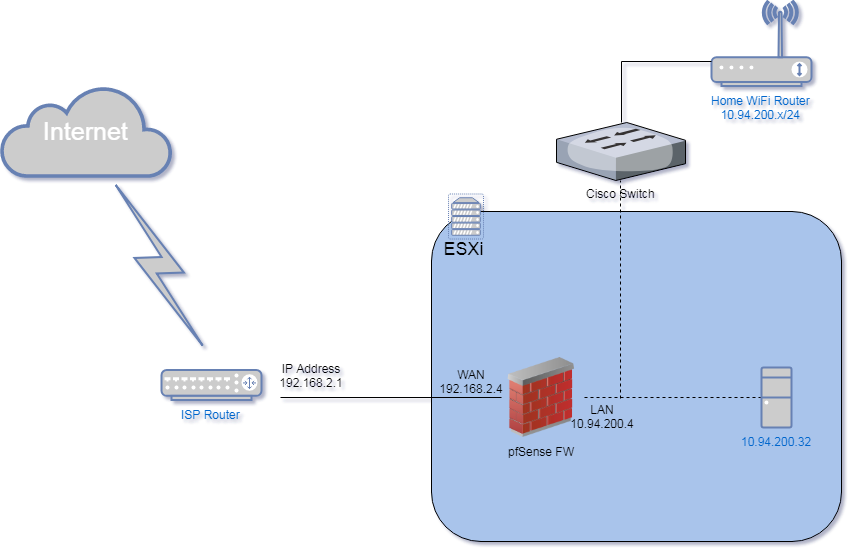 pfSense Home Topology
Static/default/dynamic routing

Stateful firewall

Network Address Translation (NAT)

Virtual Private Networks (VPN)

Dynamic Host Configuration Protocol (DHCP)

Domain Name System (DNS)

Load balancing and so on. 
With many supported add-on packages, other advanced features including:
Snort (for Intrusion Detection and Prevention)

FreeSWITCH (Voice over IP)

Squid (Proxy)

SquidGuard (URL Filtering/HTTPS inspection)

Darkstat (Network Traffic Monitor)
Here is my home pfSense firewall topology and configuration with screenshots and YouTube videos.
1. Topology and Installation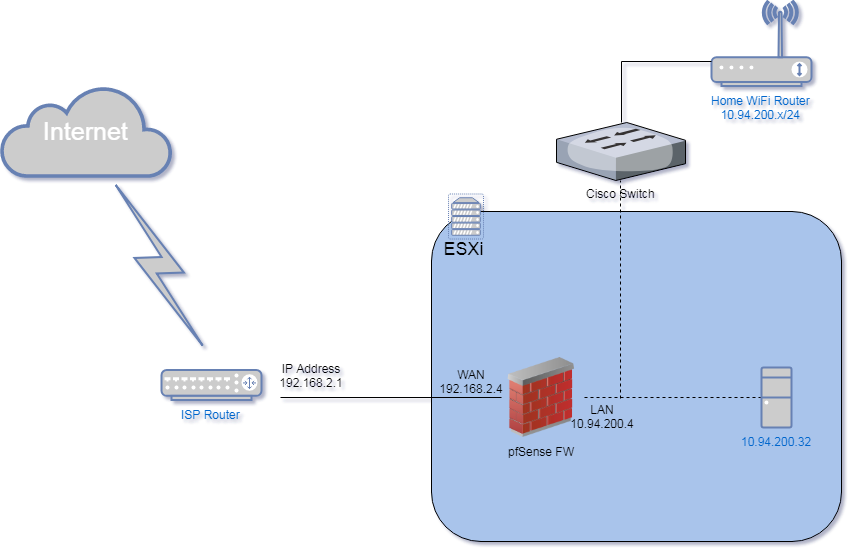 pfSense Installation YouTube Video:
2. Configuration Screenshots
2.1 Log into pfSense and Dashboard shows
2.2 System – General Setup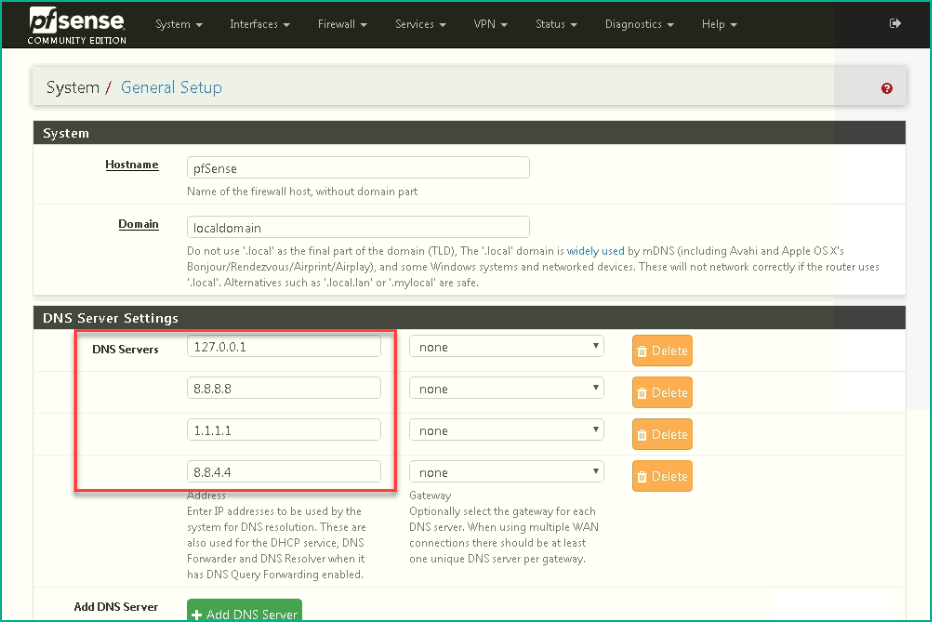 2.3 System – Package Manager
I have following packages installed:
Cron: 

The cron utility is used to manage commands on a schedule.

Lightsquid: 

LightSquid is a high performance web proxy reporting tool. Includes proxy realtime statistics (SQStat). Requires Squid package. 

Open-VM-Tools: 

VMware Tools is a suite of utilities that enhances the performance of the virtual machine's guest operating system.

Squid:

High performance web proxy cache (3.5 branch). It combines Squid as a proxy server with its capabilities of acting as a HTTP / HTTPS reverse proxy.

squidGuard: 

High performance web proxy URL filter.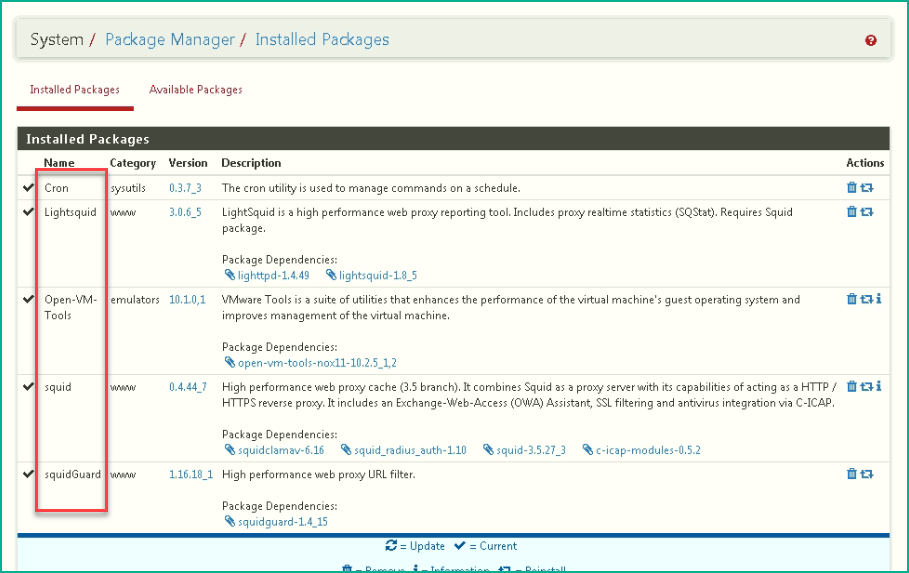 2.4 Interfaces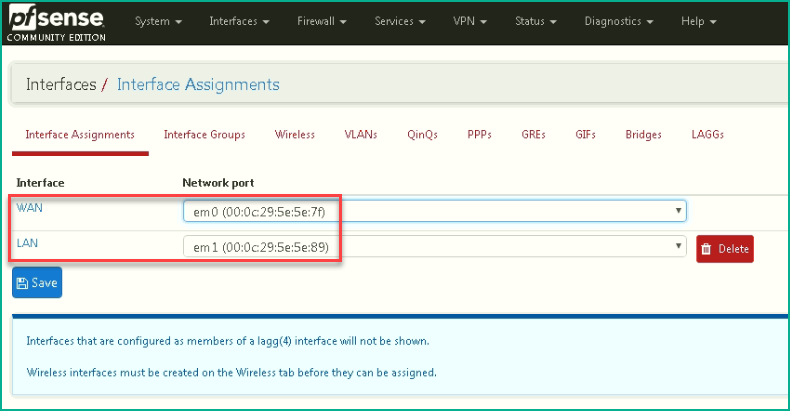 2.5 Firewall Rules
There are some NAT settings, but all are default.
2.6 Services – Cron
I have set up a daily restart task for my pfSense.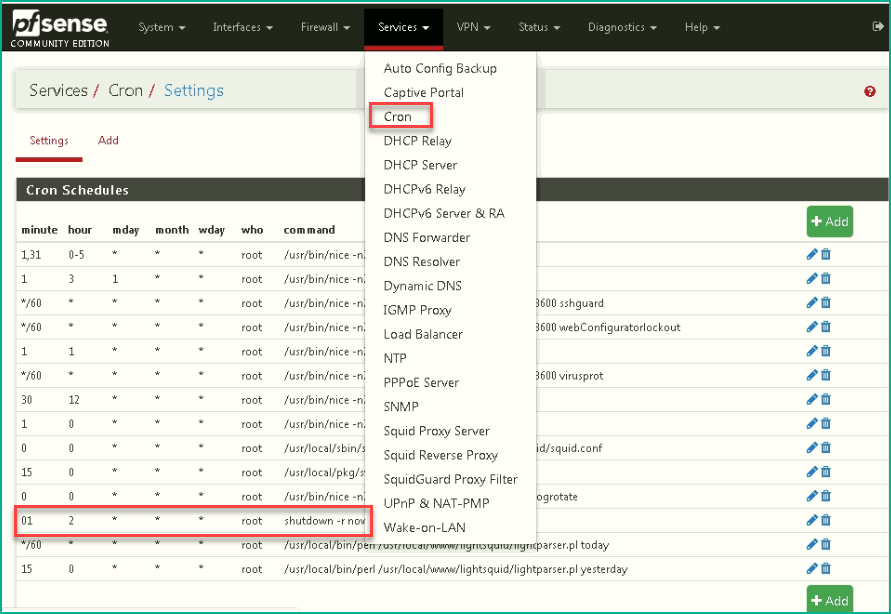 2.7 Services – Squid Proxy Server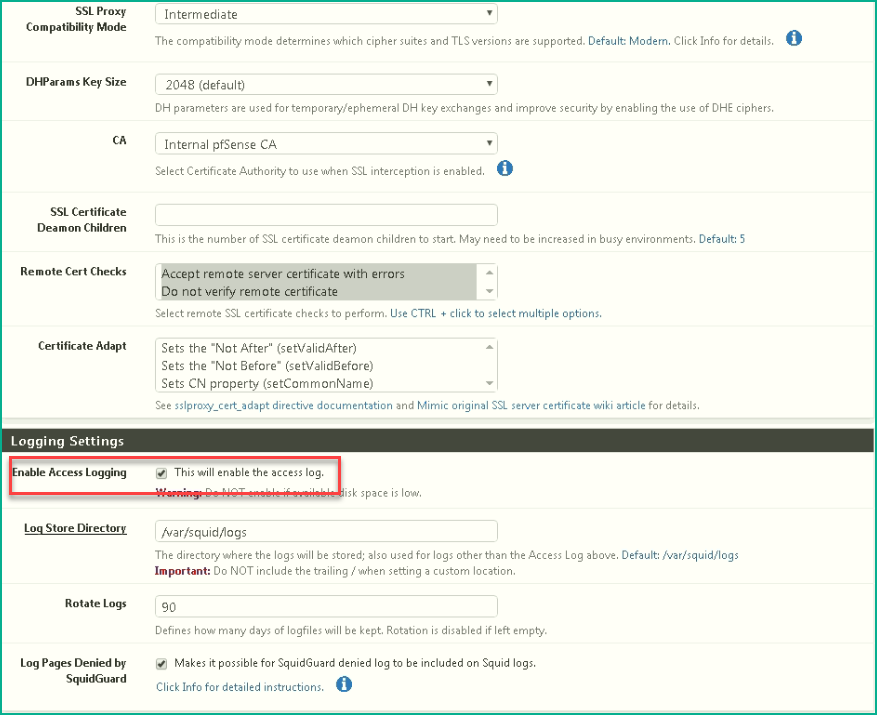 2.8 SquidGuard Proxy Filter
2.9 Squid Proxy Reports
Notes: If in the status report, it only shows IP name, here is a solution I found online:
In an environment were pfSense is the only DNS server internally I have configured pfSense to look to itself first.  This is what my config looks like.
Disable DNS resolver
Services | DNS Forwarder
check – Enable DNS forwarder
check – Register DHCP leases in DNS forwarder
check – Register DHCP static mappings in DNS forwarder
System | General Setup | DNS Servers
1st DNS Server – 127.0.0.1
2nd DNS Server – 8.8.8.8
3rd DNS server – 1.1.1.1
4th DNS server – 8.8.4.4
uncheck – Allow DNS server list to be overridden by DHCP/PPP on WAN
Related YouTube Videos: