In my daily routine, screenshots has become one of most important ways to record my work, either for notes, or a post. I have been used all kinds of tools from Windows built-in tool, to some commercial tools. But so far, only thing I found to meet all of my requirements is ShareX.
A print screen button is available in all the systems to capture the image or screen but it has too much limitations in it. It is a tedious job to add text, arrows, edge frame, and highlighters on the captured image using the print-screen option. Also, uploading and store it to a cloud storage space is taking too much time from your busy life.
ShareX can do all this for you in an automatically way to save your effort and time. Here are some configuration I made to adapt my habits for screenshots. 

2  Add Tasks After Captured Screenshots
Add image effects from step 1

Open it in image editor to check screenshot before it uploaded to cloud

Upload images to host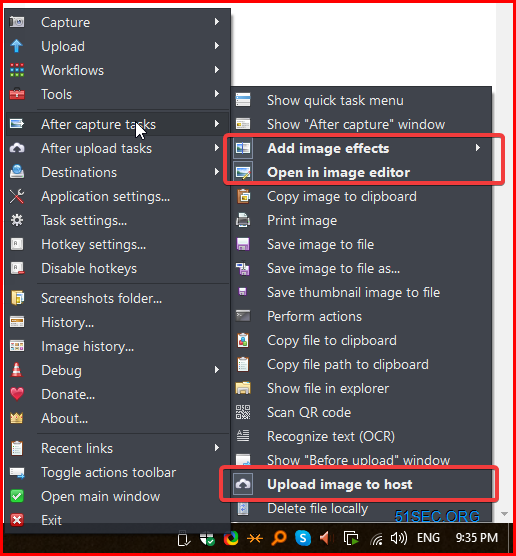 3  For upload image to host
Configure Backblaze B2 as destination with my own domain. More details about how to create Backblaze bucket for your own photos hosting (10G for free):
4  Change ShareX Hotkeys Based on Your Habits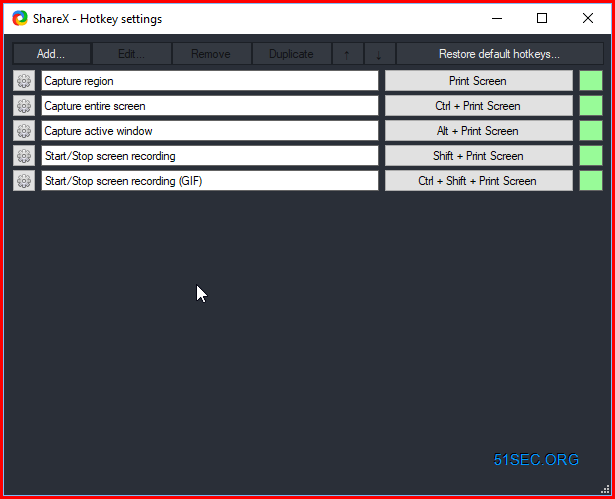 References
from Blogger http://blog.51sec.org/2021/01/sharex-configuration-best-free-powerful.html