Freshping provides a Reliable & FREE FOREVER uptime and performance monitoring tool for startups, SMB's, Bloggers, Managed Service providers (MSPs) and DevOps communities. So far, it is most generous free service provider in the market. It also provides a free page which you can customized with your own domain to provide the monitor status to public.
In this post, I am going to show you how to register, add monitor and set up your own domain for your monitor status page. 
50 Monitors, 1-minute interval, Public status pages, Multi-user login (30 users), Slack/SMS/Email alerts – FREE FOREVER
Register 
Site: https://www.freshworks.com/website-monitoring/
You will get a free subdomain from freshping.io. If you do not have your own domain, this can be used to show your monitor status to public. Most situation, it is enough.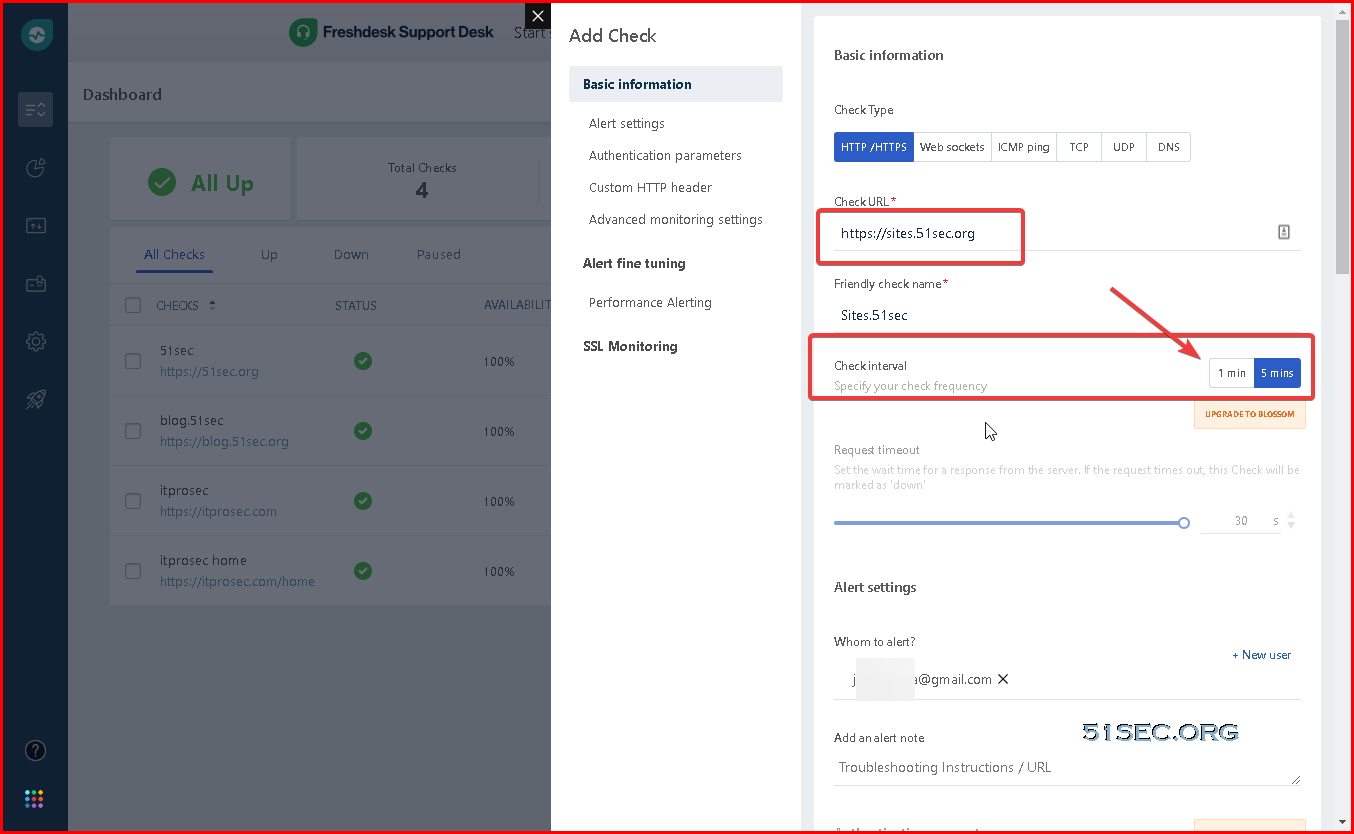 Create Status Page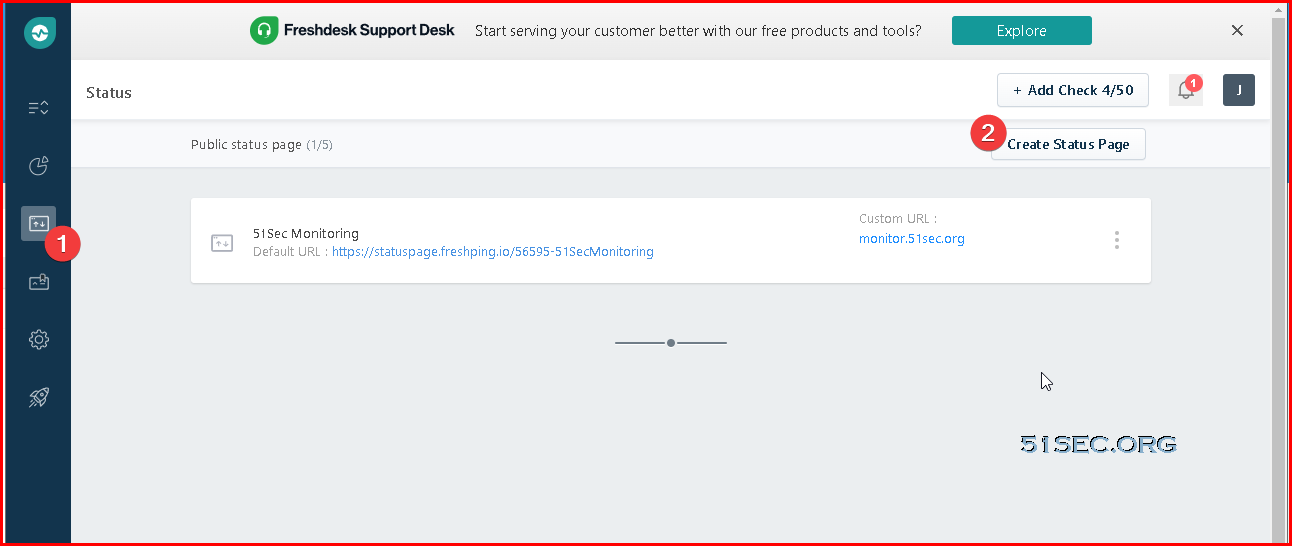 The steps are very straightforward. You can create multiple public access page to show certain sites' status.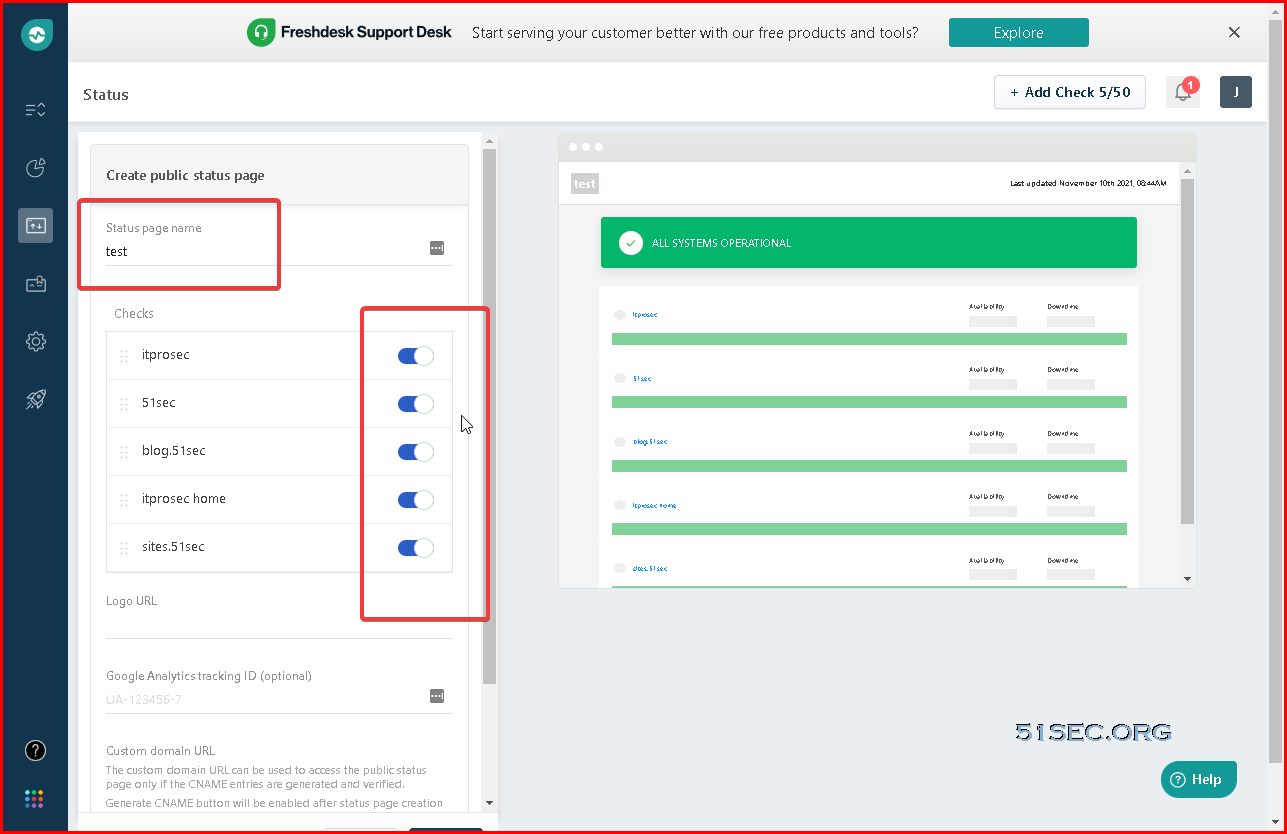 Use Your Own Domain
You will have two cname verification information to be set in your domain management provider site. In my case, I am using cloudflare as an example to show you how to add those records。
Create two cnames, one for verification, which you can delete it after verified.
Second one is for your own domain to point to freshping.io site. 
First CNAME record: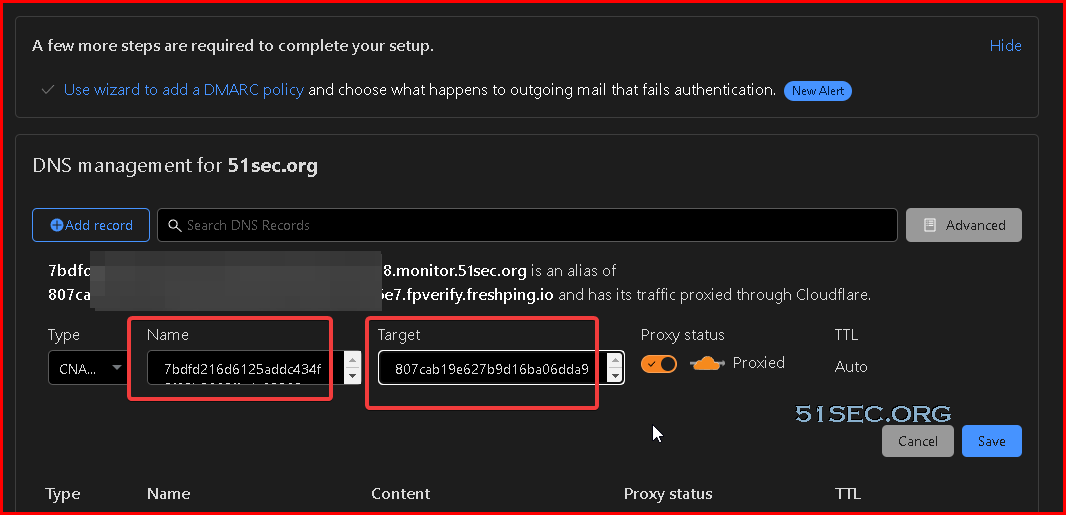 Second CNAME record:


Test Page with Your Own Sub-Domain
Final results: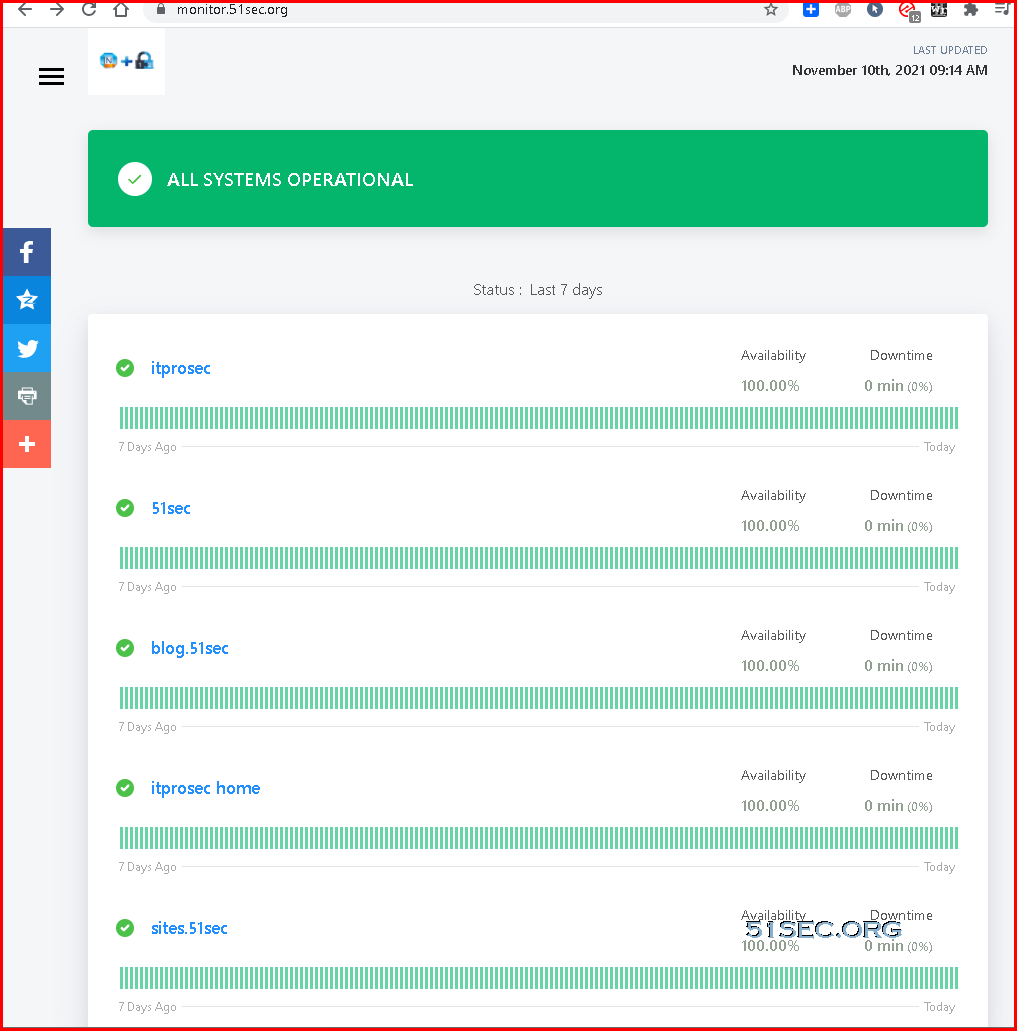 You also can click on each site to drill down to see each day's status.